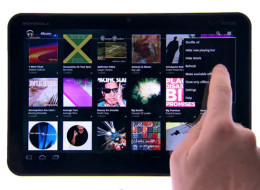 At Tuesday's Google I/O conference, the company took the wraps off its long-awaited cloud music service,
Music Beta by Google
.
The service lets you upload your music library to Google's cloud and stream tunes on your Android devices and your computer.
Playlists you create in the cloud will automatically sync to all your devices. You can even listen to music while you're offline. According to a post on the Google Blog: "[W]e automatically store your most recently played music on your Android device and you can choose to make specific albums or playlists available when you're not connected."
Music Beta by Google also features an "Instant Mix" playlist creator, similar to iTunes's Genius feature, which mixes and matches similar songs and artists that the user might enjoy.
Take a look at the video (below) to get a feel for Google's new music service.
LOOK: