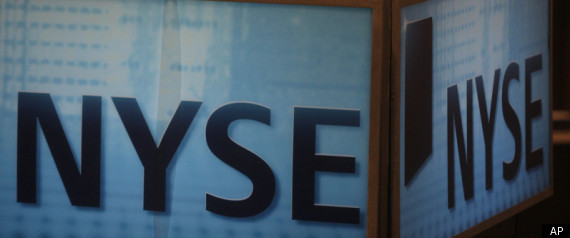 Nasdaq OMX Group Inc and IntercontinentalExchange are withdrawing their bid for rival exchange NYSE Euronext, saying it became clear they would not win approval for the deal from the U.S. Department of Justice's antitrust division.
NYSE Euronext shares fell nearly 11 percent in premarket trading.
Nasdaq and ICE first offered to buy the New York Stock Exchange's parent on April 1, seeking to thwart NYSE Euronext's proposed friendly merger with Deutsche Boerse AG, worth $10.2 billion when it was announced in February.
The NYSE-Deutsche Boerse tie-up is also subject to regulatory scrutiny in Europe and the United States.
Nasdaq and ICE had said earlier this month that they would go directly to NYSE shareholders in a tender offer. NYSE's board twice rejected the $11.1 billion unsolicited bid in favor of its existing deal with Deutsche Boerse.
In a statement on Monday, Nasdaq CEO Bob Greifeld said his company was "surprised and disappointed" with the U.S. government's decision.
Nasdaq and ICE's competing offer, worth $11.1 billion last week, would have split NYSE Euronext into two. Nasdaq would have acquired NYSE's equities and equities options business, and ICE would have bought its London-based futures unit, Liffe.
But such a deal would have given Nasdaq and NYSE a virtual stranglehold on U.S. listings, an issue analysts said would raise red flags with U.S. regulators.
NYSE Euronext shares were down 10.9 percent at $36.42 in trading before the market opened, while Nasdaq OMX stock fell 2.6 percent to $26.20.
(Reporting by Phil Wahba; Editing by Lisa Von Ahn)
Copyright 2010 Thomson Reuters