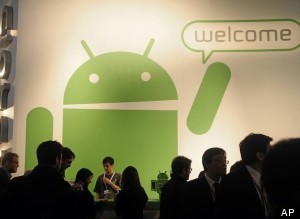 The owner of P

hiladelphia

's two major newspapers planned to announce Monday that it will begin selling Android tablet computers preloaded with their content in a digital venture designed to shore up readership and finances nearly a year after the publications emerged from bankruptcy.
The pilot project slated to be launched in late August will distribute about 2,000 tablets to customers who buy subscriptions to The Philadelphia Inquirer or Philadelphia Daily News, according to Mark Block, spokesman for Philadelphia Media Network.
The computers will come with four news apps, including two that offer replicas of the papers' print editions. Customers will also get an Inquirer app with additional content and an app for philly.com, the website shared by both newspapers, Block said.
The initiative comes amid widespread declines in the newspaper industry, which for years has battled decreasing advertising and subscription revenue as readers consume more information online.
Philadelphia Media Network CEO Greg Osberg, a former publisher of Newsweek, has been pledging online innovations since taking the helm of the papers and website last fall.
"If it catches on both with the users and the advertisers, there might be quite a lot more to come," said Rick Edmonds, a media business analyst for The Poynter Institute, a nonprofit journalism school. "He has said from the start he wants to have some bold plays in the digital and mobile sphere."
Block wouldn't disclose the product's name or information on the pricing packages, which he said are still being determined. Osberg told Adweek in a story posted Monday that the initiative's cost would be six figures.
John Morton, an industry analyst and president of Morton Research Inc., said there was only a small chance that the venture would be a game-changer.
"Like most of the digital initiatives, it will bring probably incremental gains, not wholesale gains," Morton said. "If newspapers are dying by a thousand cuts, they're going to be restored by a thousand incremental advances. This is probably going to be one of them."
By KATHY MATHESON