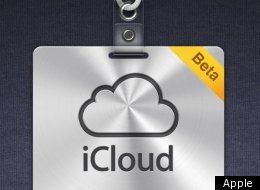 The iCloud is here (for some people, at least).
Apple has set up a landing page for icloud.com, where developers can log in and try out the Cupertino company's newest cloud storage effort. The service will allow users to sync up to 5GB of personal data in the cloud for free, as part of what Steve Jobs' calledan initiative "to move your digital hub, the center of your digital life, into the cloud." iCloud adopters can upload photos, emails, contacts, and other digital content into Apple's cloud, so that the information can be accessed wirelessly across a number of devices.
Though users can upload up to 5GB of data for free, after that they have to pay, and Apple has announced its prices. For $20 per year, you get 10GB of storage; 20GB is $40 per year, and 50GB is $100 per year. According to tech blog MacRumors, "purchased music, apps, and Photo Stream" do not count against your free 5GB. Amazon, which launched its own cloud music service earlier this year, cut prices for its music storage service ahead of the launch of iCloud and iTunes Match, according to All Things D.
iCloud will launch out of Beta to non-developer users in the fall, alongside the updated iOS 5according to MacRumors. There is no word yet on iTunes Match, the $25 per year service that syncs all of your music into the cloud, which was announced along with iCloud at the Worldwide Developers Conference in June 2011. The Apple site still says that Match is "coming this fall."