Every few weeks, Stephanie McManis receives a phone call from a collection agency asking for someone she never met. She recently opened a letter from a bank threatening to sue her for defaulting on a loan she never took out. She checks her credit report monthly, disputing late payments on emergency room visits she never made.

McManis, 31, says she is a victim of identity theft, a well-documented problem these days. One detail elevates her case from the typical, however: her identity was stolen when she was 12 years old. Now, nearly two decades later, she still can't separate herself from a checkered financial past created before she was old enough to drive.

"It's frustrating because I'm constantly having to jump through hoops," McManis said. "I'm resigned to the fact that I will be dealing with this for the rest of my life."

Experts say children represent an emerging market for identity thieves who steal their Social Security numbers because they offer clean slates that can be used to commit fraud for years without detection. Many victims don't learn about the crime until they are young adults and find their credit in tatters as they are rejected for student loans, jobs and places to live.
Even as recent data breaches at large corporations have raised awareness about safeguarding consumer information, children's Social Security numbers are lying around little-guarded places not accustomed to fearing cyber-attacks -- like schools and pediatric centers -- constituting a goldmine for criminals seeking untainted identities.
If left unchecked, child identity theft poses risks not only to young adults, but also to the financial system by eroding confidence that loans will be repaid, experts say.
"There's a systemic financial impact, as well as what we should be doing morally, ethically and legally to help our children have a future that they design on their own," Michelle Dennedy, a privacy consultant and founder of TheIdentityProject.com,
said at a July conference on child identity theft sponsored by the Federal Trade Commission
.
With increasing frequency, cyberthieves are hijacking those futures, tapping the pristine Social Security numbers of children for adult purposes, enabling undocumented immigrants to gain employment and people with tainted credit to secure credit cards, mortgages and car loans, experts say.
Utah officials have started checking a state employment database with a list of Utah children on public aid, finding "thousands" of workers using children's identities to acquire jobs, according to Utah Assistant Attorney General Richard Hamp. In one recent case, nine people were using a 9-year-old's Social Security number to gain employment, Hamp said.
"I have prosecuted a number of those cases at this stage and can tell you -- I've got kids that are brick masons. I've got kids that are waitresses. I've got kids that are carpenters,"
Hamp said at the FTC forum.
A THEFT GOES UNDETECTED
Last year, about 8 percent of identity theft complaints came from victims 19 and younger, slightly more than the year before, according to the Federal Trade Commission. More than 140,000 children are victims of identity theft each year, according to ID Analytics, which sells identity fraud protection and based its estimate on a one-year review of children enrolled in its services.
Both figures are probably much higher, experts say, because parents typically don't monitor their child's credit report, assuming one should not exist. And even if they did, the fraud may go undetected by credit bureaus because identity thieves pair children's Social Security numbers with new names and birthdays.
Debix, which sells identity protection services, says it recently ran credit reports on 381 cases of confirmed child identity theft and found credit reports only turned up fraudulent activity in four cases, or 1 percent.
Child identity theft is driven largely by organized crime, but undocumented immigrants and family members are also using children's Social Security numbers to start new lives or pay bills, experts say. Foster children are particularly vulnerable to identity theft because their personal information is floating through the foster-care system, experts say.
Jaleesa Suell entered foster care when she was 8 years old and was placed in six different foster families. At some point, someone used her identity to apply for a credit card, she said.
When Jaleesa turned 21 last year, she said she was denied her first credit card. Then she noticed on her credit report an account opened when she was 17 with payments in default. Despite six months of corresponding with credit bureaus and the bank, she has been unable to have the fraudulent payments removed.
She fears the issue won't be resolved in time for graduation when she will need credit to rent an apartment -- a cruel irony for someone who grew up in foster care.
"I've spent my life wondering if I'll have a place to stay," she said. "And now that my identity is stolen I find myself in the same circumstance."
To combat identity theft among foster children, Rep. Jim Langevin (D-R.I.) has introduced legislation that would require states to annually obtain their credit reports and prohibit states from using their Social Security numbers to identify them.
"These youth already face so many unique challenges and it is unconscionable that we are seeing more and more evidence of identity theft that further hinders their ability to become self-sufficient young adults," Langevin said in a statement.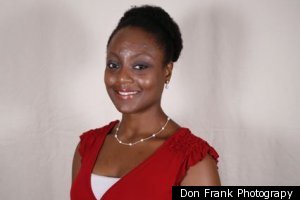 Jaleesa Suell's identity was stolen while she was 17 and in foster care.
17 YEARS OLD AND $725,000 IN DEBT
In the
largest study on child identity theft
to date, researchers at Carnegie Mellon University found that 10 percent of children were victims of identity theft, compared with less than 1 percent of adults.
Though not scientific, the study, which was published this spring, analyzed more than 800,000 records, including 40,000 belonging to minors, that were compromised by data breaches in 2009 and 2010. The information was provided by Debix, which sells identity theft services and offers free scans for parents who want to find out if a credit file exists on their child.
The stolen identities were used to purchase homes and cars, open credit card accounts, gain employment and obtain driver's licenses, the report found. The youngest victim was five months old. In one case, eight people are suspected of opening 42 accounts and incurring more than $725,000 in debt using a 17-year-old's Social Security number.
Many child identity thefts begin with a cyber attack, according to Bo Holland, chief executive of Debix. Hackers are now using computer viruses and botnets, or networks of infected computers, to search for specific documents on computers such as tax records and health records, which contain children's Social Security numbers, Holland said.
Once stolen, children's Social Security numbers are sold to human traffickers or thieves looking to open fraudulent credit accounts, authorities say. Last fall, two men in Newark, Del., were convicted of stealing the identities of more than 93 victims, including 44 children, and using them to open 343 credit cards, 54 bank accounts and two shell businesses over six years, resulting in about $1 million in losses.
Gerald.Smith@huffingtonpost.com